The Geometry of 2 Dimensions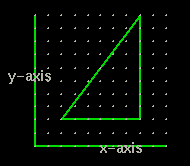 When we see a graph on a page we really don't think in terms of dimensions. But the graph above has only two axis or two dimensions. It is a plane.
Watch how the x-y graph rotates you can see it is a plane....

-------------->spin on -------->- spin off


---
Now look at the static graph below with the green axis. Each point is represented by an x and y position. To find the x-position we count to the right. To find the y-position we count up. Angle ABC is represented by three points.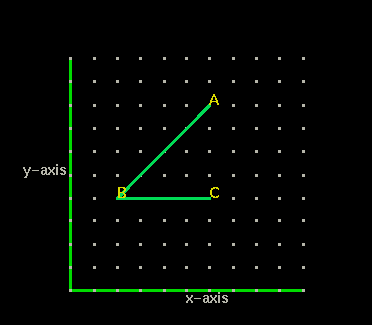 Point B has the coordinates (2,4). Starting from the origin (0,0) to reach point B we count 2 spaces to the right, then four spaces up.
What are the coordinates of point A?
What are the coordinates of point C?
What type of angle is shoTSwn on the graph below?
---